»Overview
Boundary has a rich domain model consisting of resources that represent IAM principals, infrastructure, and the means to tie them together. This section contains information about the various resources within the domain and how they relate to each other.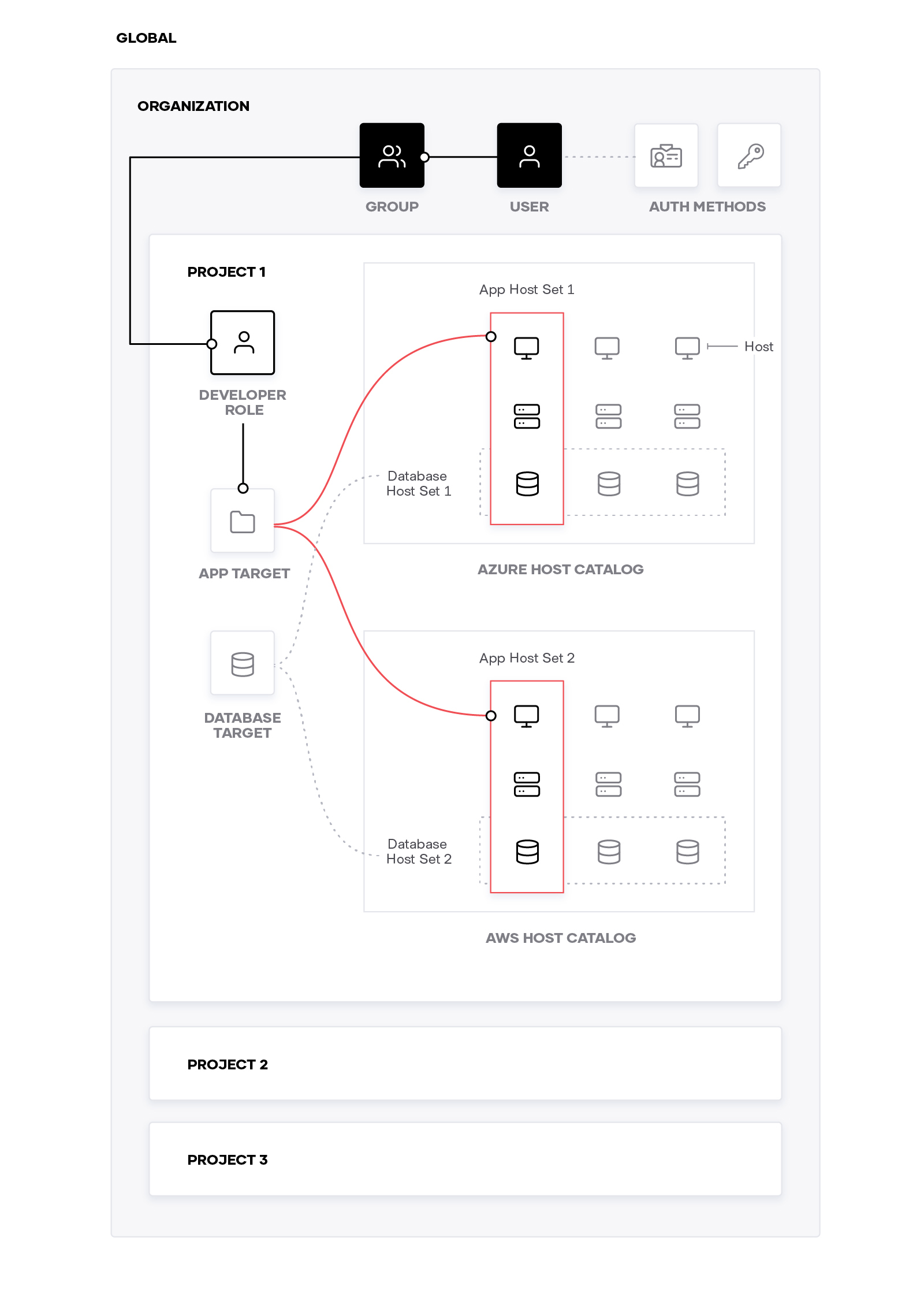 »Resources
A resource is any element in Boundary to which principals may be granted permissions. All resources have an ID which is unique within Boundary.
»Summary of Resources
»Next Steps
When getting started with Boundary, the first resource to look at should probably be Scopes. Every other resources is either contained within a scope, or contained within another resource that is itself contained within a scope. That page can help you understand the structure of resources within Boundary.